Spend Christmas in Berlin in 2023 | Sledding, Glühwein, Curling, and More!
Table of Contents
Berlin is a lovely destination to come to during the holiday season with its well-known German Christmas markets and ice rinks illuminated by dazzling fairy lights. You are guaranteed to be presented with several holiday activities during the winter in Berlin. Try some delectable wurst, try your hand at curling, stock up on holiday goods in Berlin's renowned department store, and more during Christmas.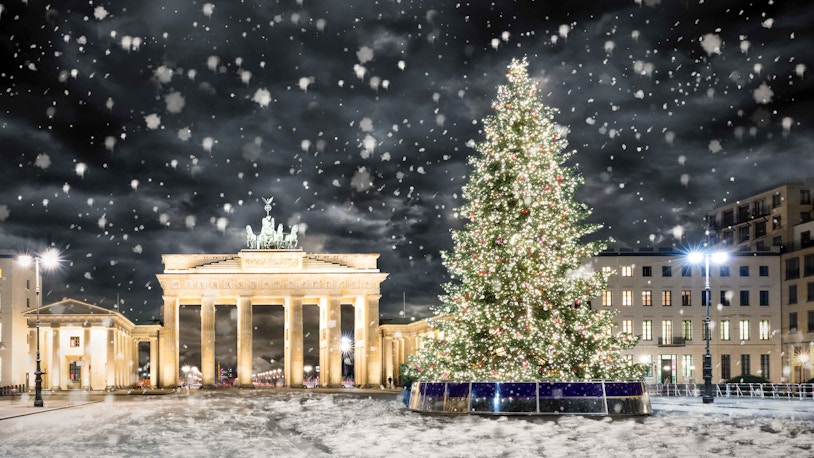 Why Spend Christmas in Berlin?
The Christmas markets are a medieval German custom, so some of the best ones can be found at the heart of Berlin. Moreover, this tradition has now been taken up by almost all of Europe.
Berlin is renowned for its nightlife, possessing one of the most thriving party scenes in all of Europe. The gatherings held around Christmas will undoubtedly be extremely lively.
For first-time tourists, Christmas in Berlin is a little more exciting thanks to local traditions.
With its lights and residents joining in with the tourists throughout the celebrations, the city appears just magnificent.
Berlin offers a wide variety of traditional dishes and drinks at Christmas, making the list of items to try a little lengthier.
Top 8 Things To Do During Christmas In Berlin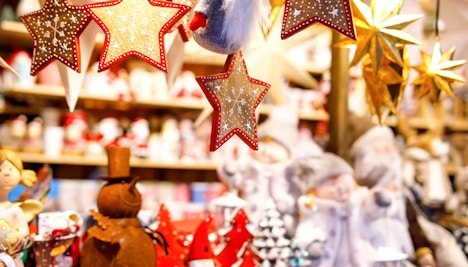 1. Visit the Christmas Markets
Christmas markets and the holiday season go hand in hand, and there are several to pick from in Berlin. These marketplaces, which are scattered around the city, have been a custom in Germany since the Middle Ages. You're almost certainly going to depart feeling a little happier than when you arrived thanks to the variety of vendors selling handcrafted items, traditional German food, and holiday beverages.
The best Christmas markets of the season are in: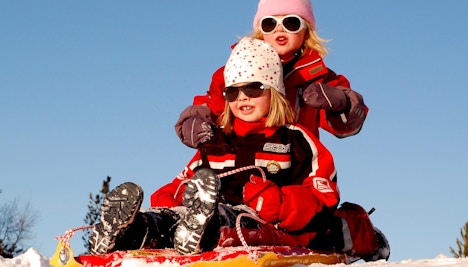 2. Go Sledding at the Heart of Berlin
Every year, Potsdamer Platz, a popular shopping area in Berlin, is converted into a Winter World. Visitors can face a 12-meter-high tobogganing run for some alpine fun in the center of Berlin while viewing the Brandenburg Gate. Along with punch, hot spiced wine, a taste of traditional German and Austrian winter delights, live music, DJs, and other entertainment are also available.
Know more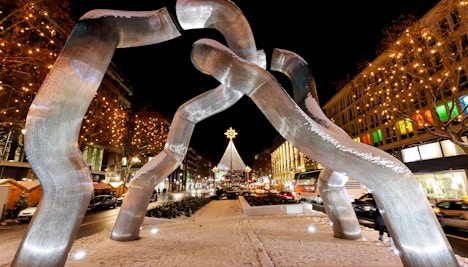 3. See Kurfürstendamm's Christmas Lights
Known as Ku'damm by the locals, the tree-lined boulevard is decked with fairy lights from late November to early January in the skeletal tree branches. Giant snowmen, Christmas trees, a Santa, and reindeer, all erected and lit up throughout the winter, transform the wide expanse of pavement in the middle of the road into a focal point.
Check out the other places to see Christmas lights: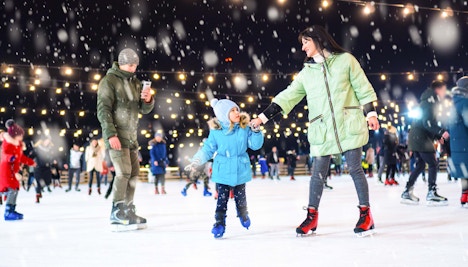 4. Go Ice Skating
Donning a pair of ice skates and skating (or sliding) around a rink to Christmas tunes is one of the best holiday activities in Berlin. You may either invite that special someone along for a delightful (and hilarious) date or reserve your slot in advance and try to skate circles around the rest of your group. Don't expect this activity to be a crowd-free one though as almost all tourists would want to be involved in it.
The best places to skate in Berlin are: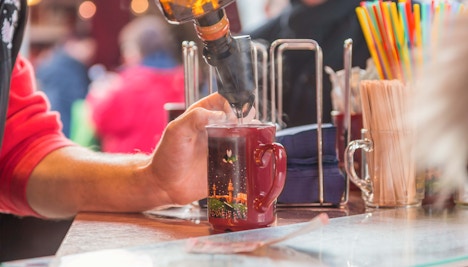 5. Enjoy a Mug of Glühwein
There isn't much that will keep you warm while the city is gently covered in snow and it is below zero degrees outside than a hot drink of gluhwein (mulled wine). This popular holiday drink can be purchased in the Christmas markets, and for an extra kick, flavor-infused schnapps can be added. In Berlin, you can also get a drink at your favorite bars during Advent.
Best bars to get Glühwein are: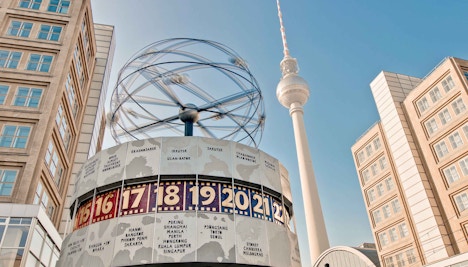 6. Watch the City from Alexanderplatz
Alexanderplatz is where you may find a carousel, a haunted house, and a Ferris wheel. Both missing and resisting are difficult. The largest walk-through Christmas pyramid in Europe which is decked with more than 5,000 lights, is one of the attractions. For a clear perspective of the entire city, climb to the summit. On a clear day, this is easily the best thing to do at Christmas in Berlin.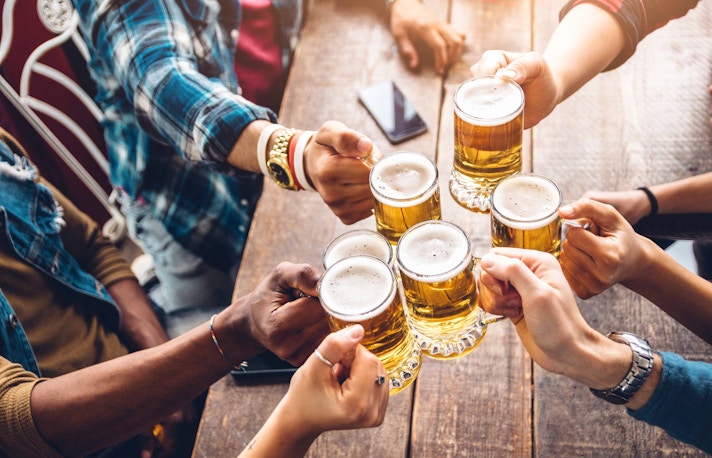 7. Bar hop in Berlin
It's your greatest chance to dress like a local Berliner and go out to the clubs at Christmas when nearly half of the city's inhabitants return to their families or to warmer places. The wait times will be lower than usual, and you might get a chance to enter a club that might have denied you months earlier during the busiest time of the year when just a third of attendees are admitted.
Great bars and clubs to visit in Berlin are: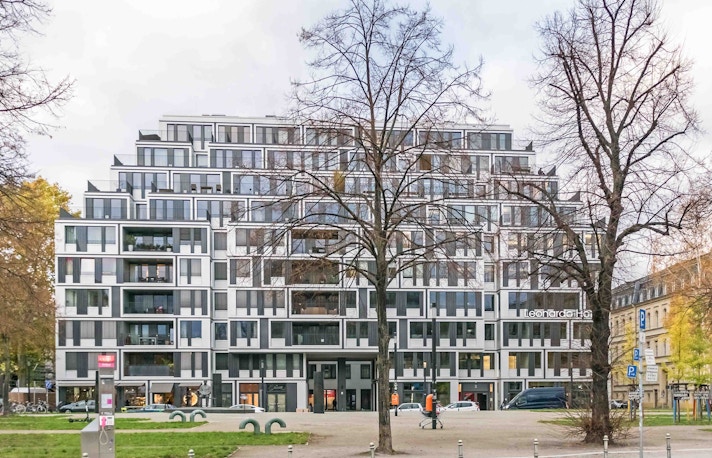 8. Try Curling at Bertolt-Brecht-Platz
When you feel like you can't possibly consume any more holiday treats, some mild exercise can be just what you need. On one of Bertolt-Brecht-two Platz's covered lanes, try your hand at curling. This variation is essentially a mashup of boules and curling, but if you're confused, don't worry—experts are always on hand to clarify the rules.
Frequently Asked Questions About Celebrating Christmas in Berlin
Is Christmas a good time to visit Berlin?
Yes, traveling to Berlin during the Christmas season is a great idea. Berlin has unrivaled natural beauty, which is significantly enhanced by the Christmas festivities, lights, and snowfall.
What are some things to do in Berlin on Christmas?
Some of the things that you must do in Berlin at Christmas are riding the Ferris wheel at Alexanderplatz, visiting the Christmas markets, walking down the streets to watch the Christmas lights and bar hopping at the heart of the city.
What is Christmas in Berlin like?
Berlin is especially enchanting during the holidays. There is more going on than just the holiday season and Santa Claus. For a true flavor of winter in Germany's capital city, sip glühwein while strolling through the lit streets, ice skate at Potsdamer Platz, and head outside to the lake blanketed in frost.
What is the weather like at Christmas in Berlin?
The temperature rarely dips below 0 degrees in Berlin during Christmas. Make sure to carry enough warm clothes to cover all parts of the body. Berlin's holiday period is also often rainy.
Does it snow at Christmas in Berlin?
Snow is likely during Christmas in Berlin.
Is Berlin crowded at Christmas?
Berlin's Christmas is well-known, which increases the congestion of the city. You can still participate in Christmas celebrations despite this. Berlin also has very few locals present during Christmas.
What's open in Berlin on Christmas?
The majority of businesses in Berlin are open on Christmas Eve until noon. Then, tourist attractions like museums close. Make your inquiries before arriving at your destination.
What is the most popular Christmas market in Berlin?
The most popular Christmas market in Berlin is Alexanderplatz.
Are restaurants open on Christmas in Berlin?
Yes, the majority of restaurants in Berlin are open on Christmas Day and have special menus.
What are the best places to stay in Berlin for Christmas?
The Hotel Motel One Berlin-Alexanderplatz is a must-stay location throughout the holiday season in Berlin. During the festivities, it offers wonderful views of the Christmas market. Alternatively, you can think about Select Hotel The Wall Berlin and the Hotel NH Collection Berlin Friedrichstrasse.
What should I eat in Berlin at Christmas?
You must try wurst, Kartoffelpuffer, Flammkuchen, Dresdner Handbrot, and gluhwein when in Berlin during Christmas.
What are the best restaurants for Christmas in Berlin?
Some of the best restaurants for Christmas in Berlin are Portofino, 3 Schwestern, Borchardt, Brasserie Colette Tim Raue, and BraufactuM am Hausvogteiplatz.
Where can I see the Christmas lights in Berlin?
Kurfürstendamm, Treptower Park, and Zickenplatz are some of the best places to see the Christmas lights in Berlin.
What are some Christmas traditions in Berlin?
During Christmas, people in Berlin decorate their front yards and tables with beautiful advent wreaths, give gifts to children that are said to be from Saint Nicholas, decorate the Christmas tree on 24th December, and make Stollen, a special fruit bread consisting of nuts, spices, candied fruits, and sugar.