Berlin Travel Guide | Top Attractions, Travel Essentials, Tips & More
Contents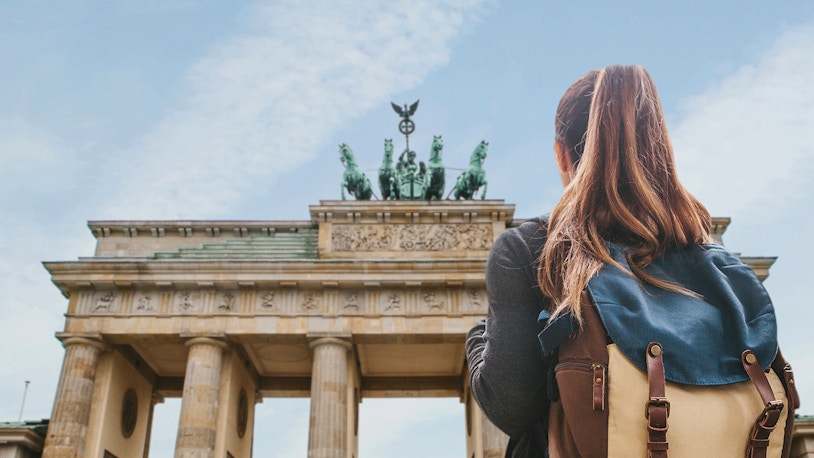 Travel Essentials in Berlin
Language: German
Currency: The Euro | €
Time Zone: Central European Standard Time | CET
Country Code: +49
Socket Type: Type F
Emergency Numbers: 112 for general emergency services; 110 for police
Top 10 Things to Do in Berlin
Frequently Asked Questions About Traveling To Berlin
What are the best things to do and see in Berlin?
Berlin has many museums like the spy museum, wall museum, DDR museum, and others. Apart from this, it has rich architecture and art that helps Berlin maintain an old-world charm.
How much does it cost to visit Berlin?
Like any other European city, Berlin can be expensive. But your expenses mostly depend on the choices of your stay, food, and transport.
What are the must-visit places in Berlin?
The Berlin wall museum, the Reichstag, the Spy Museum, and the Sachsenhausen camp are among the must-visit places in the city.
What is the best time to visit Berlin?
The best time to visit Berlin is during spring. This is when the streets are filled with cherry blossoms and the weather is at its best.
What should I avoid in Berlin?
Bottles in Berlin are recyclable. So don't throw it in the bin. Instead give it back to a store owner, who will give you some cash in exchange.