Everything You Need to Know About Visiting Panoramapunkt Berlin
Contents
Nestled in the heart of Berlin, Panoramapunkt offers breathtaking views of the vibrant city that beckons travellers and enthusiasts alike. This open-air observation deck is situated 100 meters above Potsdamer Platz and straddles the Berlin Wall, while offering unmatched views of the Reichstag, Cathedral, Brandenburg Gate, and TV Tower in the east, and the Bellevue Palace, Victory Column, and radio tower in the west.
Read on to know about the opening timings, optimal routes to get there, and some invaluable travel tips to enhance your experience.
Panoramapunkt Berlin in a Nutshell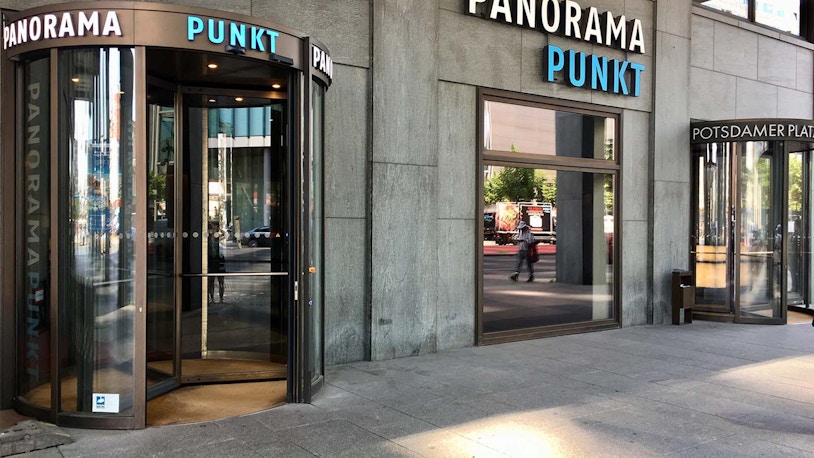 What are the Panoramapunkt Berlin timings?
Panoramapunkt Berlin is open from 10 AM to 7 PM.
Where is the Panoramapunkt Berlin located?
Panoramapunkt Berlin can be found on the 24th and 25th levels of the Kollhoff Tower situated at Potsdamer Platz.
How many visitors does Panoramapunkt Berlin see every year?
Annually, around one million visitors gather at the TV Tower to relish the panoramic vista of Berlin.
What is the best time to visit Panoramapunkt Berlin?
For an optimal experience, consider visiting during the late afternoon to marvel at the city's transition from day to night, casting a magical glow over the skyline.
Panoramapunkt Berlin Timings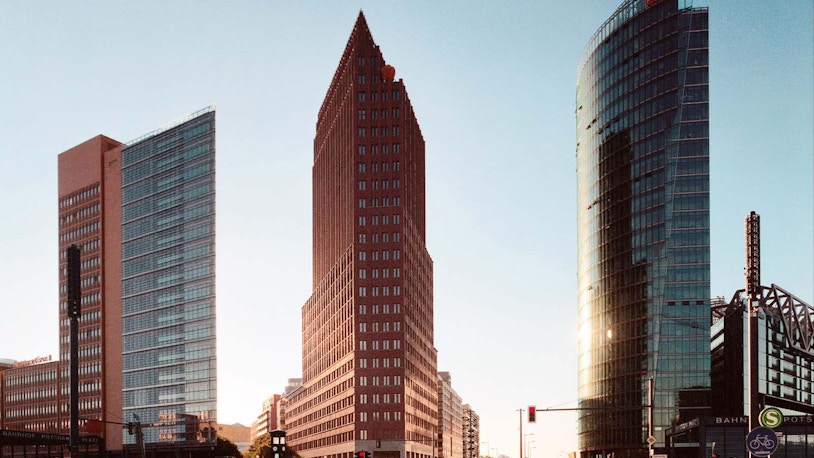 Panoramapunkt Berlin warmly welcomes visitors seven days a week. It's important to note that opening hours might differ on public holidays and during special events, ensuring a flexible and accessible experience for all.
Timings: From 10 AM to 7 PM
Duration of visit: Most visitors spend approximately 1 to 2 hours taking in the breathtaking views and absorbing the historical significance of the location.
Best Time To Visit Panoramapunkt Berlin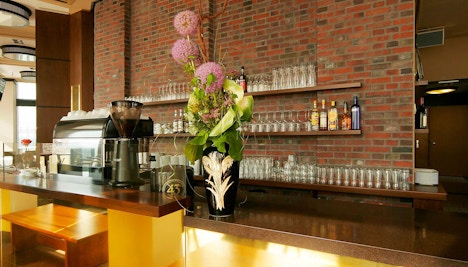 Weekend vs Weekday
Whether you choose a weekend or weekday, Panoramapunkt Berlin offers captivating vistas. On weekends, the allure lies in a more relaxed pace, while weekdays offer a quieter atmosphere for contemplation.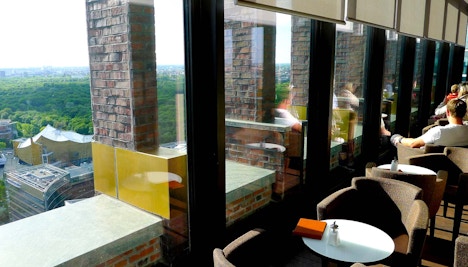 Best Time In The Year
Spring and early autumn emerge as ideal seasons to visit. Mild weather and manageable crowds characterize these periods, enhancing your panoramic experience.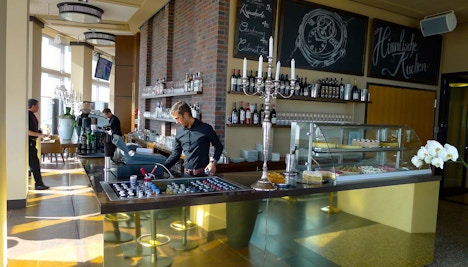 Best Time In The Day
The late afternoon unveils the true magic of Panoramapunkt Berlin. Witness the city's transformation as daylight transitions to dusk, painting the skyline with a captivating palette of colors.
Where Is Panoramapunkt Berlin Located?
Address: Kollhoff Tower, Potsdamer Str. 1, 10785 Berlin, Germany
Panoramapunkt Berlin is an observation deck located in Potsdamer Platz No 1. It's one of Berlin's 11 viewing points and features a charming, glazed cafe. 
Closest landmark: Brandenburg Gate
Getting To The Panoramapunkt Berlin In Vienna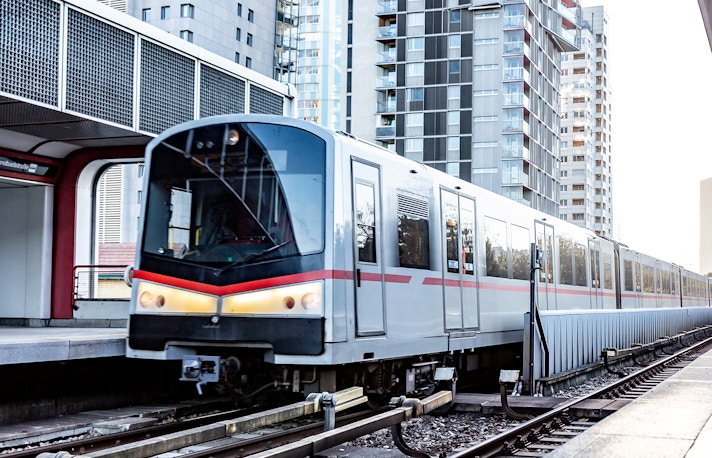 By Public Transport
S-Bahn: You can easily access Panoramapunkt Berlin via the S-Bahn lines S1, S2, and S3, with the convenient Bahnhof Potsdamer Platz station serving as your gateway.
Underground: Opt for the U2 underground line and disembark at the Bahnhof Potsdamer Platz station for a seamless journey to Panoramapunkt Berlin.
Bus: A selection of buses, including 200, 347, M41, M48, and M85, offer accessible routes to ensure your smooth arrival at this captivating attraction.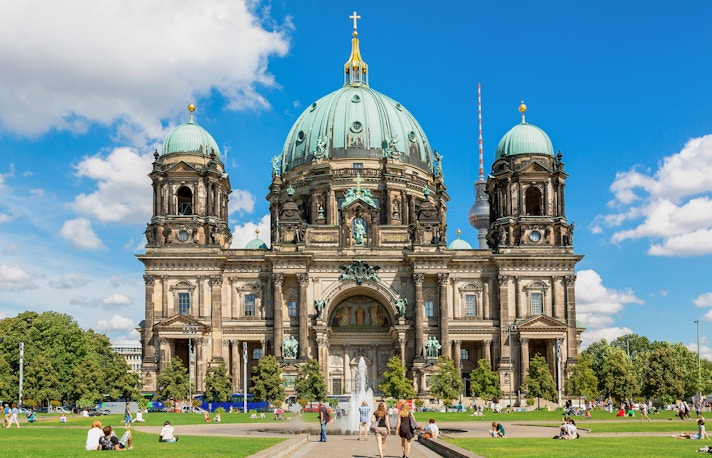 By Road
Berlin Cathedral at Am Lustgarten, Germany, is reached by heading southeast on Am Lustgarten. Turn right onto Schloßpl./B2/B5, then follow B2 for 2 min. Take Franz. Str. to Ebertstraße for 4 min (1.1 km). Follow B1 to Eichhornstraße for 3 min (700 m). Reach Panoramapunkt via Ludwig-Beck-Straße. You can park at these facilities available nearby:
Q-Park Quartier Potsdamer Platz
Bus Parkplatz Potsdamer Platz
Parken BVMW
Know Before You Visit Panoramapunkt Berlin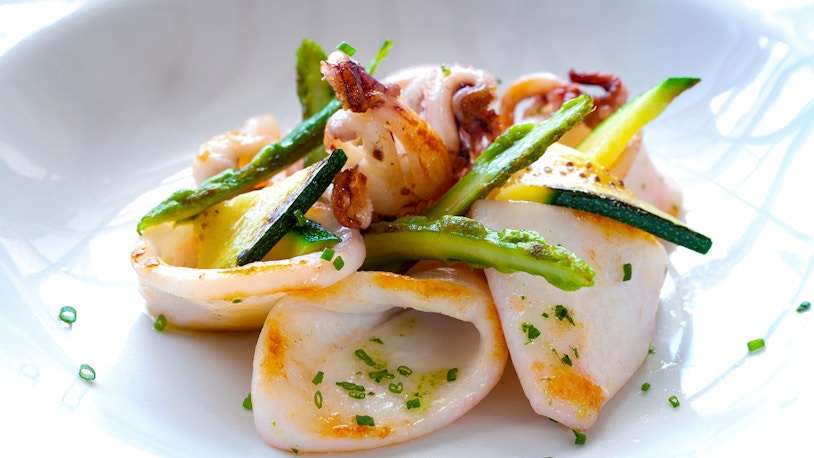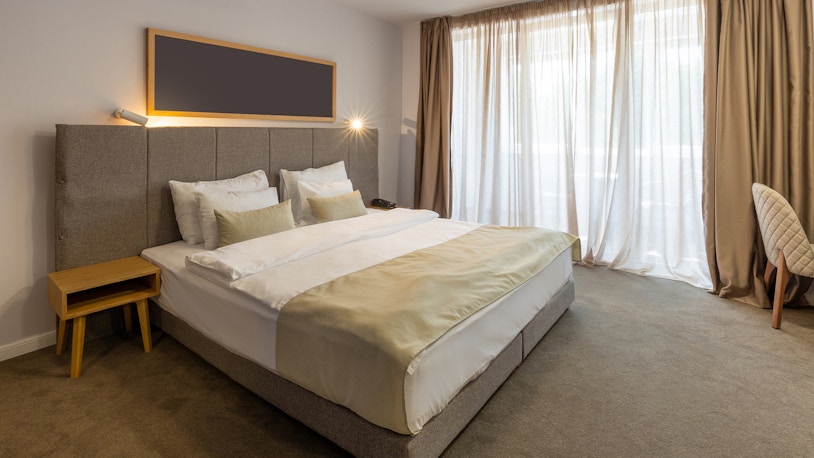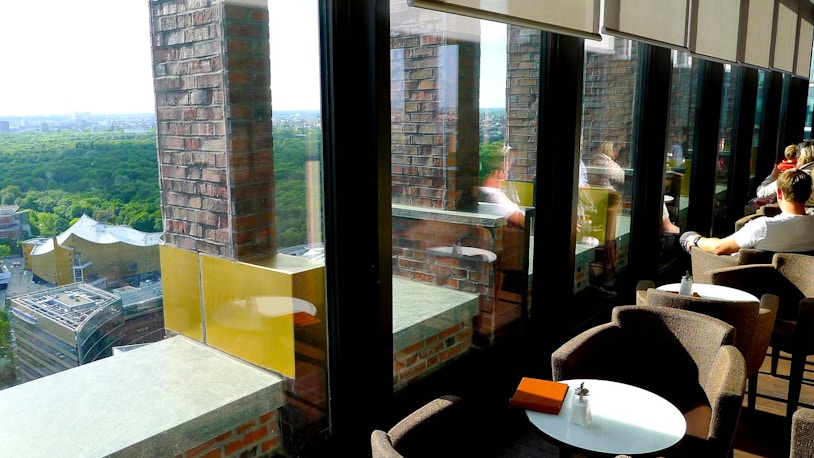 Be respectful: Show respectful behavior towards staff, fellow visitors, and the property.
Photography guidelines: Photography is permitted, but avoid disrupting others or using flash in designated areas.
No smoking: Smoking is strictly prohibited within the premises.
No outside food or drinks: Refrain from bringing outside food or beverages.
Keep pathways clear: Ensure walkways are unobstructed for the safety of all visitors.
Children's supervision: Children must be accompanied and supervised by adults at all times.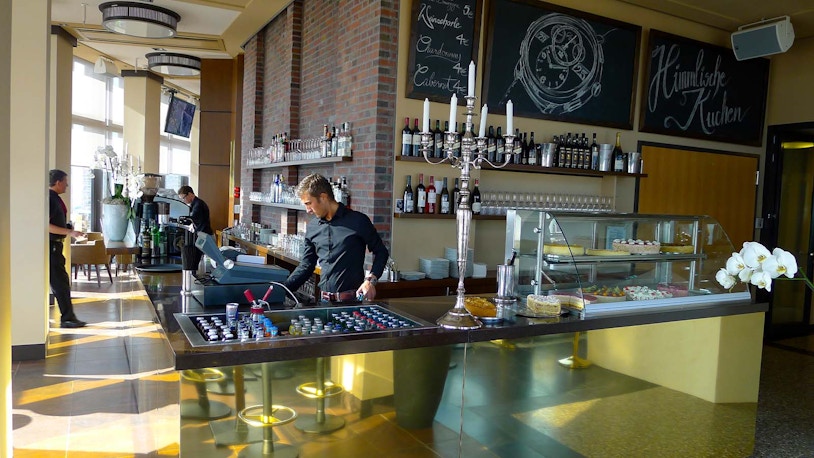 Consider visiting during the late afternoon for a stunning transition from daylight to sunset, casting a magical glow over the cityscape.
Save time by booking tickets online in advance to avoid queuing at the ticket counter.
Berlin's weather can be unpredictable, so bring layers and comfortable walking shoes. A light jacket or sweater can be handy, especially during evenings.
Don't forget your camera or smartphone for capturing breathtaking views. Remember to check photography guidelines to ensure a smooth experience.
Travel light by bringing only essentials. Large bags might be inconvenient due to space restrictions.
If visiting during the daytime, apply sunscreen, wear sunglasses, and bring a hat to shield yourself from the sun.
Book Your Panoramapunkt Berlin Tickets
All Your Questions About Visiting Panoramapunkt Berlin Answered
Where is Panoramapunkt Berlin located?
What are the Panoramapunkt Berlin timings?
How big is the Panoramapunkt Berlin?
How long does it take to explore Panoramapunkt Berlin?
What is the best time to visit Panoramapunkt Berlin?
Late afternoon is recommended for its mesmerizing transition from daylight to sunset.
How to get to Panoramapunkt Berlin by public transport?
Reach Panoramapunkt Berlin via S-Bahn (S1, S2, S3), underground (U2), or bus (200, 347, M41, M48, M85) to Bahnhof Potsdamer Platz.
How to get to Panoramapunkt Berlin by road?
Is it worth visiting Panoramapunkt Berlin?
Yes, the captivating views and historical significance make it a worthwhile experience to visit Panoramapunkt Berlin.
Is there an age limit to visiting Panoramapunkt Berlin?
Are wheelchairs provided in Panoramapunkt Berlin?
Is there free parking at the Panoramapunkt Berlin?