All You Need to Know About Panoramapunkt Berlin
Contents
Explore the incredible open-air world above Potsdamer Platz at Panoramapunkt Berlin, situated 100 meters high. It's where history and today collide in a captivating city mosaic. Feel the pulse where the Berlin Wall once stood as you take in views from the famous Brandenburg Gate to the sprawling Victory Column and the charming Bellevue Palace. It's more than sightseeing; it's a sky-bound journey into Berlin's vibrant story.
Panoramapunkt Berlin in a Nutshell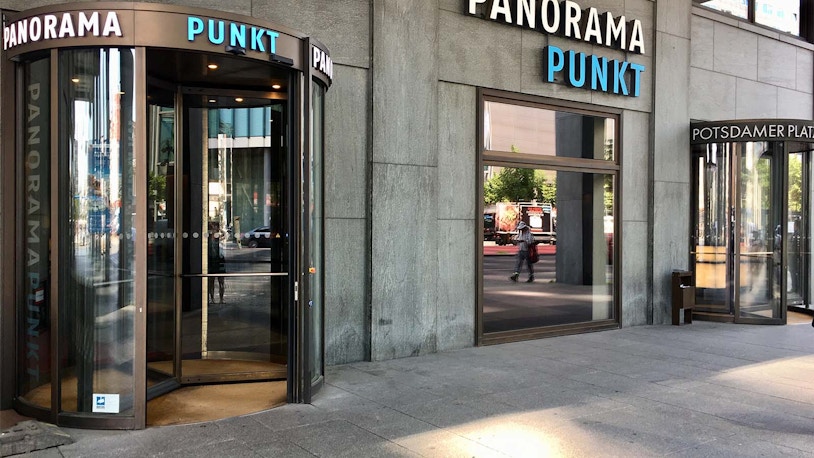 Official name: Panoramapunkt Berlin
Address: Kollhoff Tower, Potsdamer Str. 1, 10785 Berlin, Germany
Date of opening: 1999
Timings: 10:00 AM to 7:00 PM
Architectural style: Modern Architecture 
UNESCO World Heritage Site: No
Number of visitors per year: 1,000,000
What is Panoramapunkt Berlin?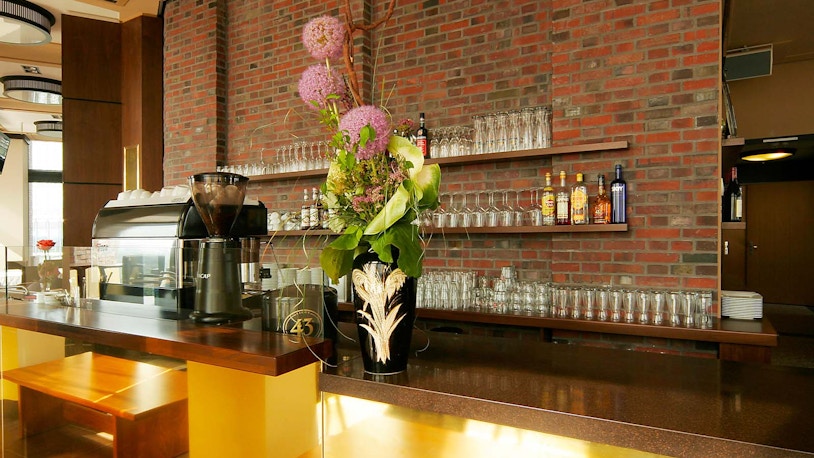 Panoramapunkt Berlin, situated on the northern edge of Potsdamer Platz is a viewing deck that offers an unparalleled view of the city. Ascend swiftly using Europe's fastest elevator to reach the 24th-floor observation deck in just 20 seconds. Here, panoramic vistas extend in every direction – north, south, east, and west – capturing Berlin's diverse landscapes.
The 25th floor provides exceptional views of iconic landmarks, including the Berlin TV Tower, Cathedral, Brandenburg Gate, and Reichstag. With its blend of speed, historical insight, and breathtaking views, Panoramapunkt Berlin is a must-visit on every Berlin traveler's itinerary.
Plan Your Visit to Panoramapunkt Berlin
Address: Kollhoff Tower, Potsdamer Str. 1, 10785 Berlin, Germany
You'll find the Panorama Point at the Kollhoff Tower on Potsdamer Platz, spanning the 24th and 25th floors. The tower stands where the Wall used to be, marked by cobblestones. The main entrance is on Potsdamer Strasse, across from the DB Tower. 
Closest Landmark: Postdamer Platz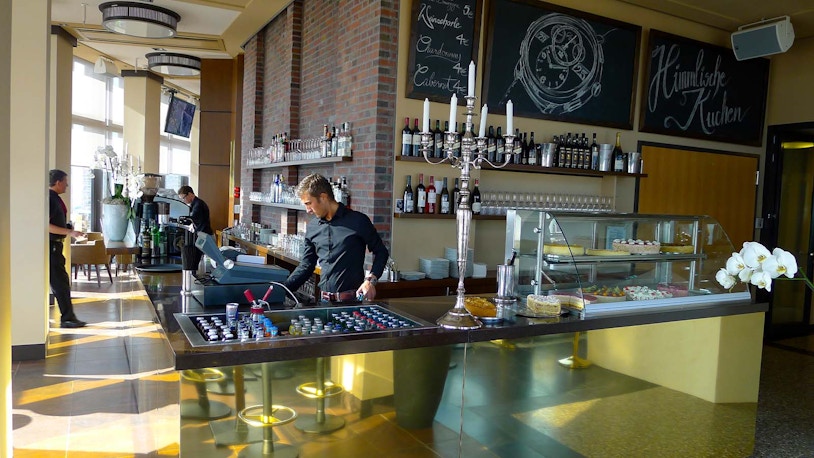 Timings
Monday-Sunday: 10:00 AM to 7:00 PM
Last Ascent: 06:30 PM
The Panorama Point remains closed on: 24th December. 
Panoramapunkt Berlin Architecture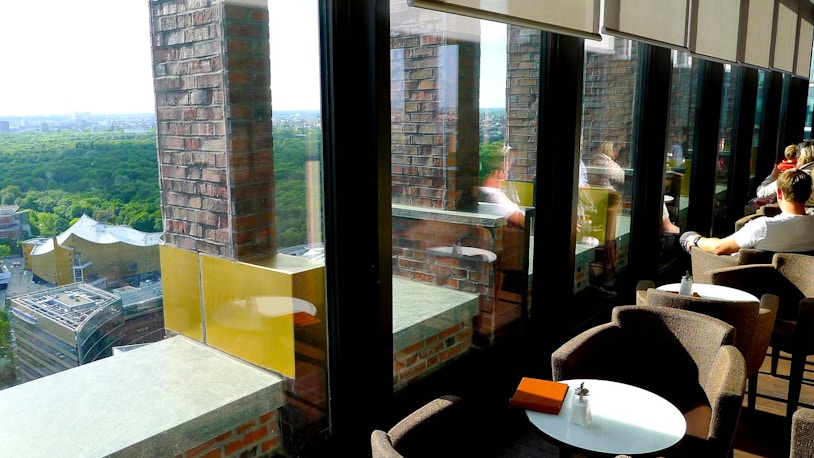 Panoramapunkt Berlin boasts an iconic architectural style that harmonizes modernity. The building, dating back to 1999, was conceived by architect Hans Kollhoff. The Kollhoff Tower, characterized by its postmodern design, stands on the former Berlin Wall path, marked by cobblestones. The buildings' facades primarily use materials like brick, terra cotta, and sandstone. These create a range of colors including beige, soft brown, and ocher. Its remarkable glass facade reflects the city's dynamism while offering panoramic vistas. 
The tower rises as a modern marvel, yet its design pays homage to the past. The architectural elements blend seamlessly, with its dual role as an observation deck and an urban landmark. 
What's Inside Panoramapunkt Berlin?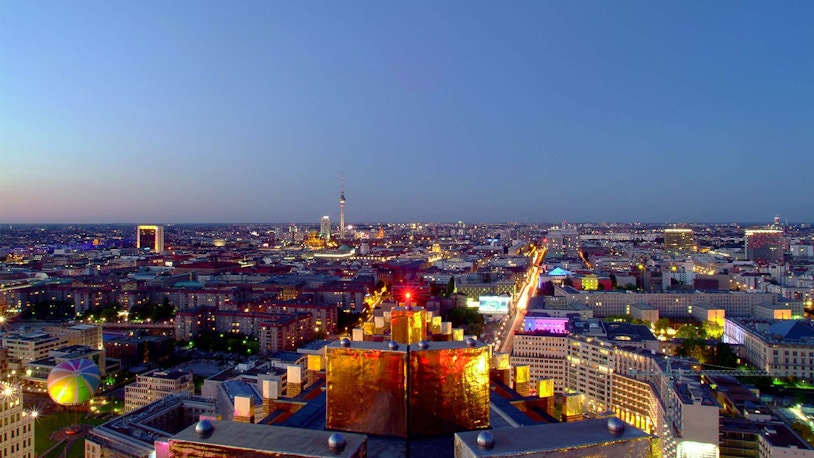 An impeccable viewing platform: Ascend to the 25th-floor terrace and be captivated by breathtaking, panoramic views of Berlin's renowned landmarks. You can admire the elegance of the Brandenburg Gate, the iconic Reichstag, the stately Berlin Cathedral, and the majestic Bellevue Palace from up here.
The Berliner Blicke exhibition: Step into history on the 24th floor's open-air exhibit, Berliner Blicke to experience the story of Potsdamer Platz. Imagine its lively early 20th-century vibe, visualizing key moments such as the aftermath of war and the Berlin Wall's dramatic division. And then fast-forward to the revitalization in the 1990s that transformed Potsdamer Platz. Witness this evolution with your own eyes, comparing it to the modern high-rises, bustling business scenes, and enthusiastic tourists of today.
The beautiful Panorama café: This cafe is a tribute to 1930s high-rise elegance. Indulge in exquisite coffee, tea, cakes, and bites while surrounded by this timeless ambience. The café's glass design bathes in changing daylight, casting a golden hue on the renowned Kollhoff Tower.
Book Your Panormapunkt Berlin Tickets
All Your Questions About Panoramapunkt Berlin Answered
What is Panoramapunkt Berlin?
Perched atop the Kollhoff Tower, Panoramapunkt Berlin is an observation deck in Berlin that offers stunning city vistas and a history exhibit revealing Potsdamer Platz's evolution.
Where is Panoramapunkt Berlin?
What is Panoramapunkt Berlin famous for?
Panoramapunkt Berlin is famous for being the fastest elevator in Europe and offering 360-degree views of Berlin.
Why should I visit Panoramapunkt Berlin?
One should visit the Panoramapunkt Berlin to experience Europe's fastest elevator, indulge in the iconic view of the city and dig deeper into the city's rich history.
How do I book tickets to visit Panoramapunkt Berlin?
How much does it cost to visit Panoramapunkt Berlin?
Who designed the Panoramapunkt Berlin?
When did Panoramapunkt Berlin open?
What's inside Panoramapunkt Berlin?
Panoramapunkt Berlin has a specially curated exhibition on the 24th floor and a viewing deck on the 25th floor.
What are the Panoramapunkt Berlin opening hours?
The opening hours of Panoramapunkt Berlin are between 10:00 AM and 7:00 PM with the last ascent at 6:30 PM.
What famous attractions are inside Panoramapunkt Berlin?
The most renowned attraction inside Panoramapunkt Berlin is the open-air exhibition "Berliner Blicke" (Berlin Views) on the 24th floor.
Why is Panoramapunkt Berlin important?
Panoramapunkt Berlin is important as it stands as a testament to Berlin's past, present, and future, providing an elevated perspective of the ever-changing cityscape.
Is it worth visiting Panoramapunkt Berlin?
Panoramapunkt reveals Berlin's history and beauty in a whole new light. With a turbocharged elevator, a captivating historical exhibit, and a welcoming Panorama Cafe, it's an adventure you won't want to miss on your Berlin journey.